Post-digitisation software for processing, enhancing and converting digital cultural heritage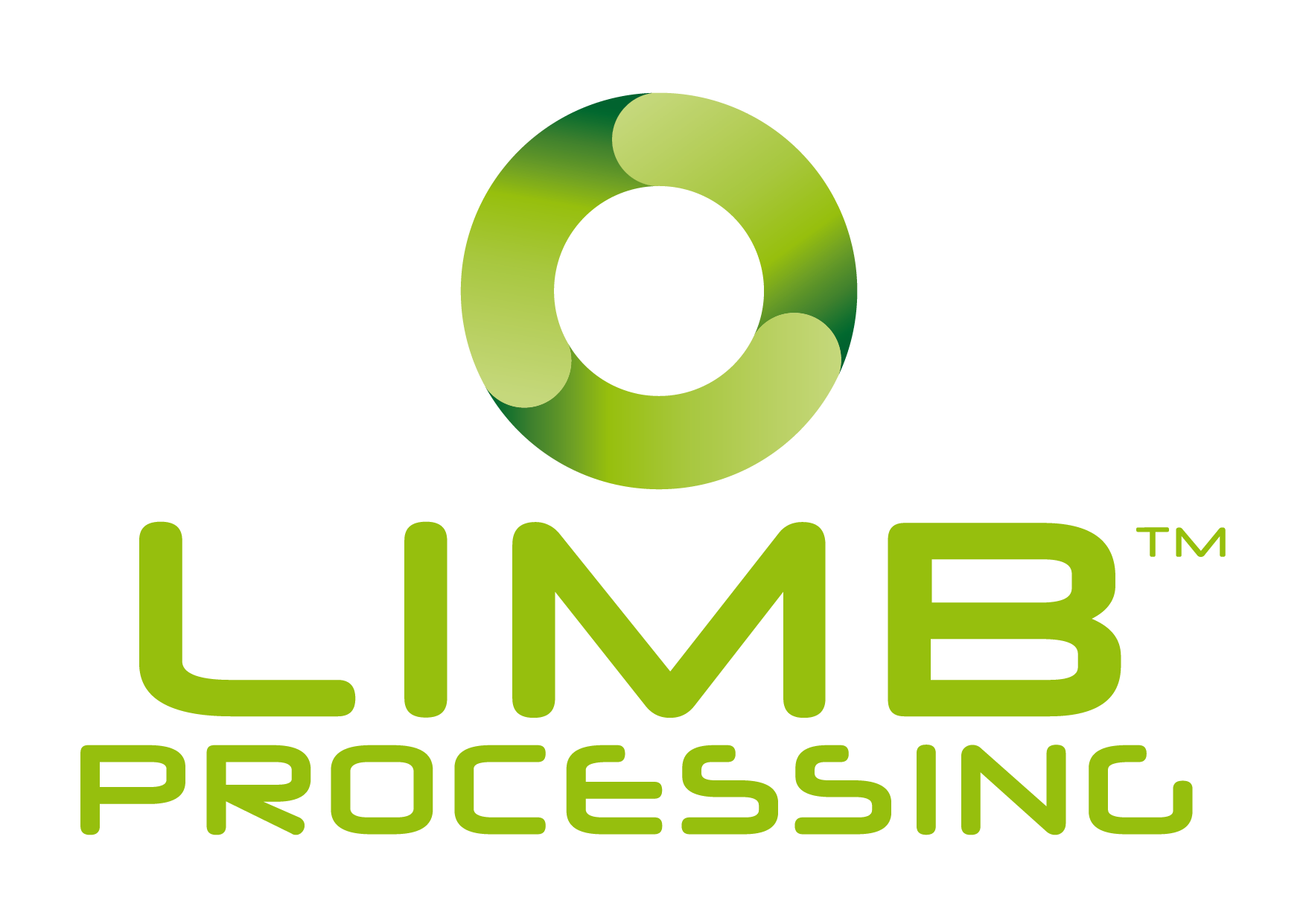 Transforming your physical collections into digital data
LIMB Processing enriches scanned images for libraries, archives, and digitization departments. The software offers tools for cleaning, quality control, metadata addition and conversion into various formats. Whether it's a digitization workflow or existing files (PDF, TIFF, JPEG), it automates processing and enriches images with structural metadata. It is the link between digitized images and a wide range of end-uses, such as digital libraries, long-term archiving, e-book publishing and more.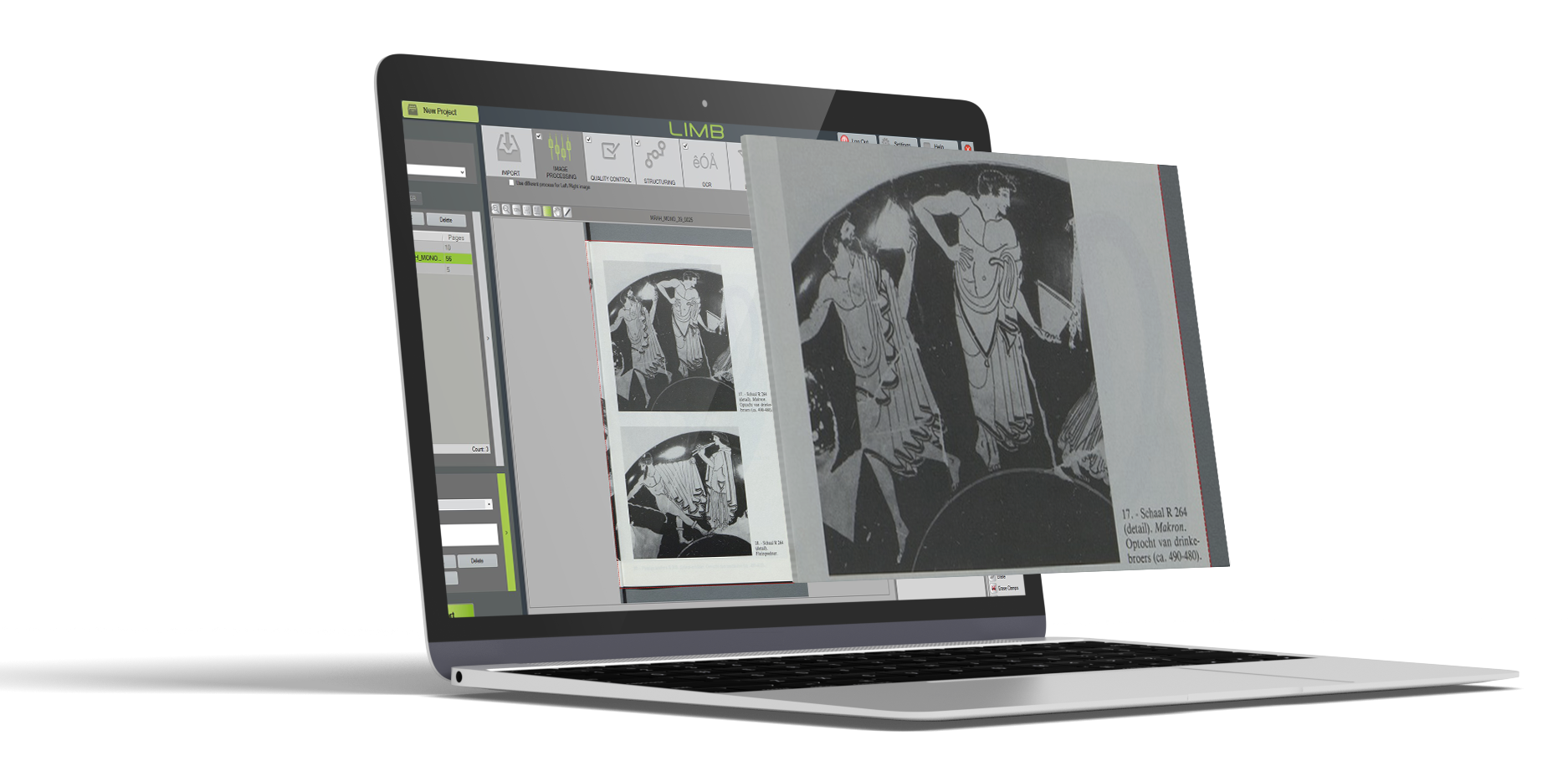 Import
images and metadata from a wide range of sources (scanners, existing files, microfilm).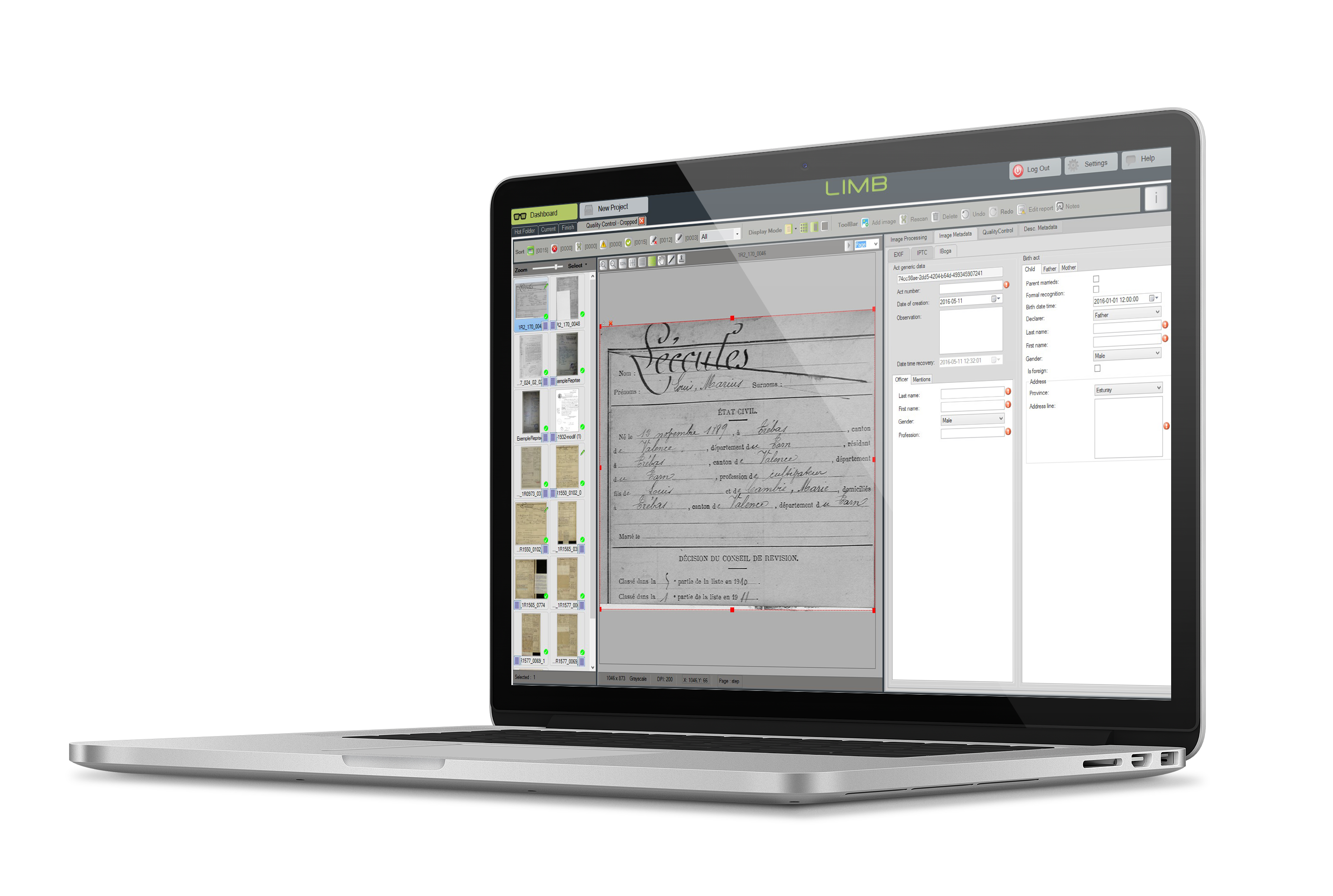 Image Processing
Over 40 image processing tools are available in this software. Standard functions are included, such as:
alignment,
resizing,
binarization,
le contrast,
brightness.
Unique functions are also available such as:
background removal,
curvature correction,
lighting correction,
image segmentation.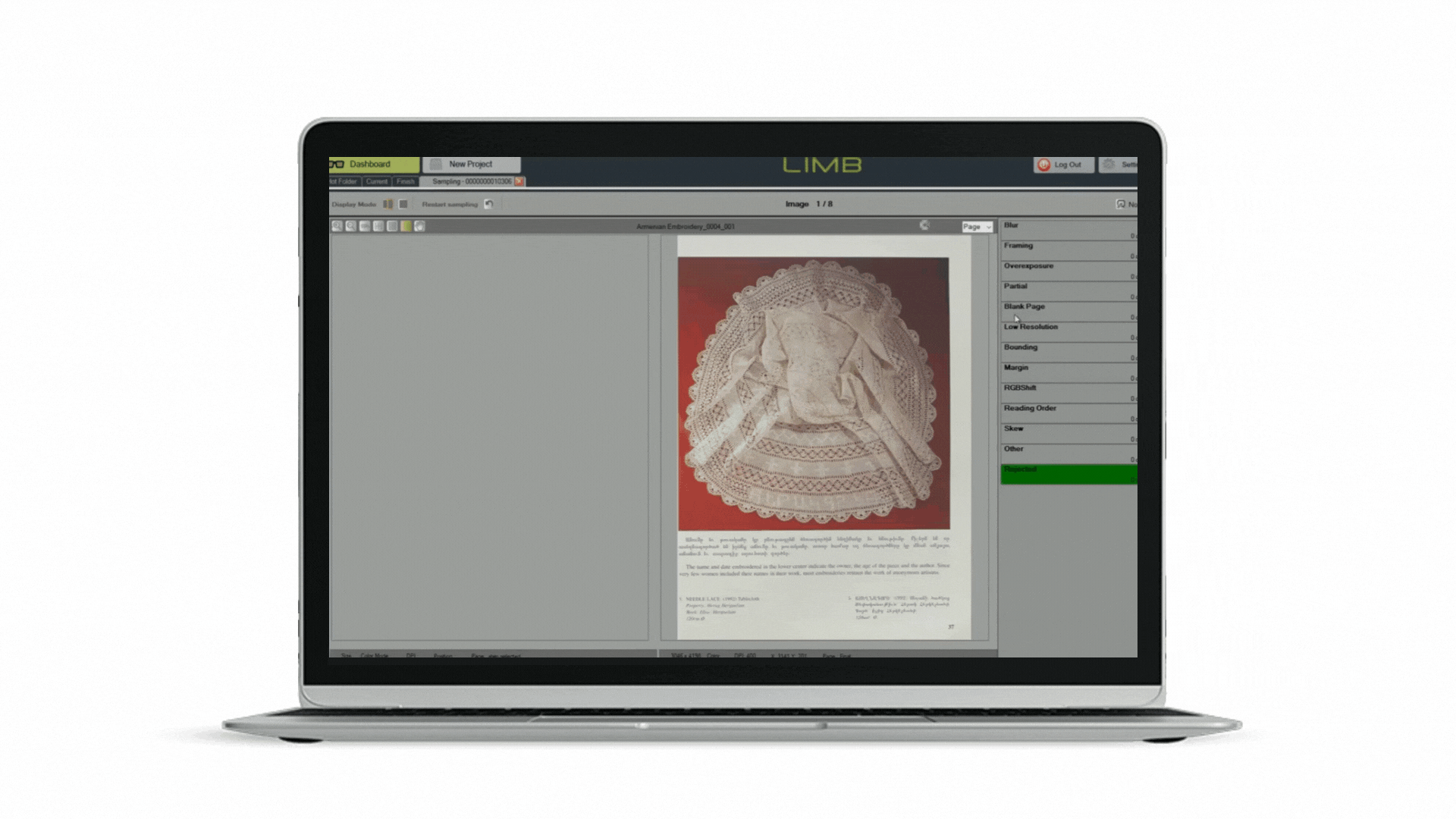 Quality control
Automatic analysis of each image to detect blurring, overexposure, duplication and partial images, and alerts the operator to suspect images.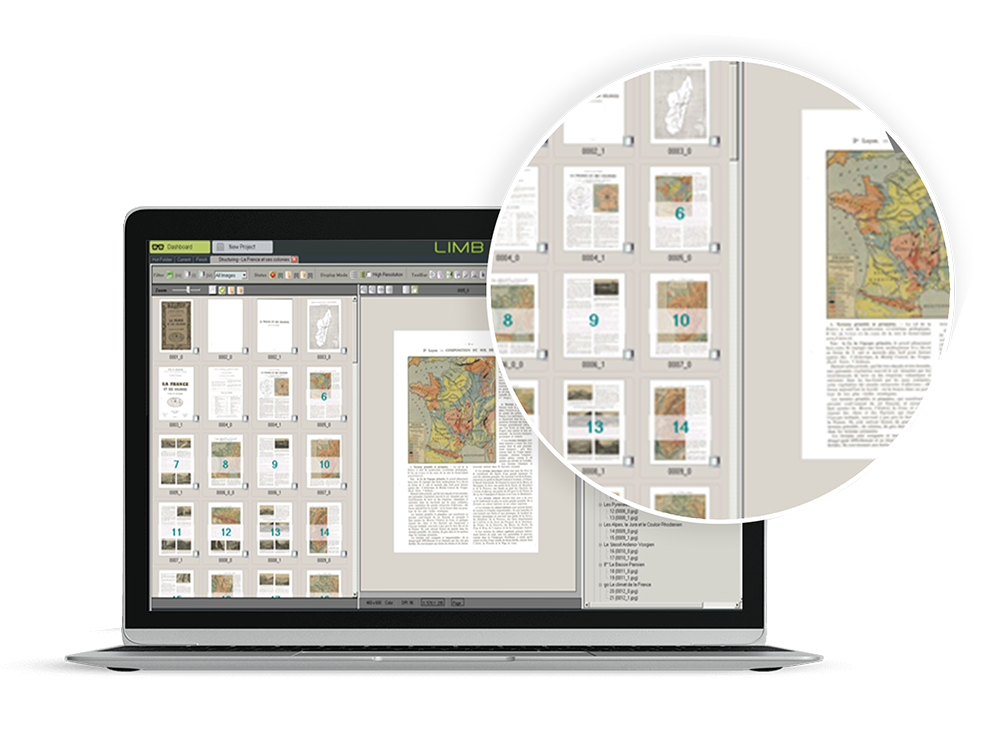 Structuring
Page numbers,
covers,
body,
chapters,
table of contents,
illustrations, etc.
LIMB processing also offers several OCR package options with different language packs (Arabic, Hebrew, Chinese, Japanese, Korean) to suit your needs.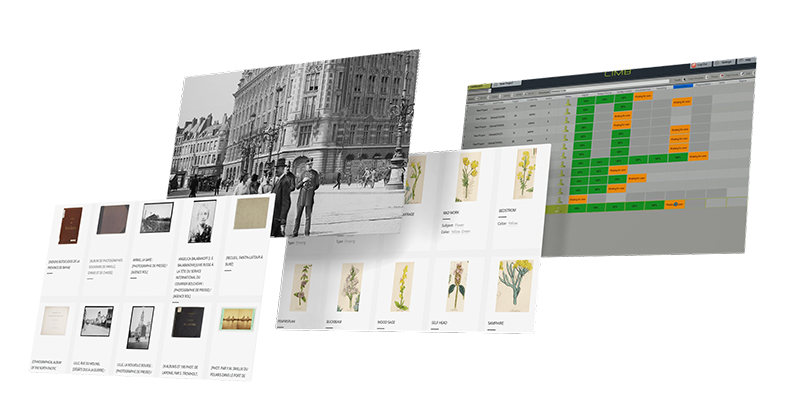 Export
Create multiple output formats (multi-page TIFF, JPG, JPEG 2000, PDF, etc.). Advanced renaming and compression parameters are available for all formats.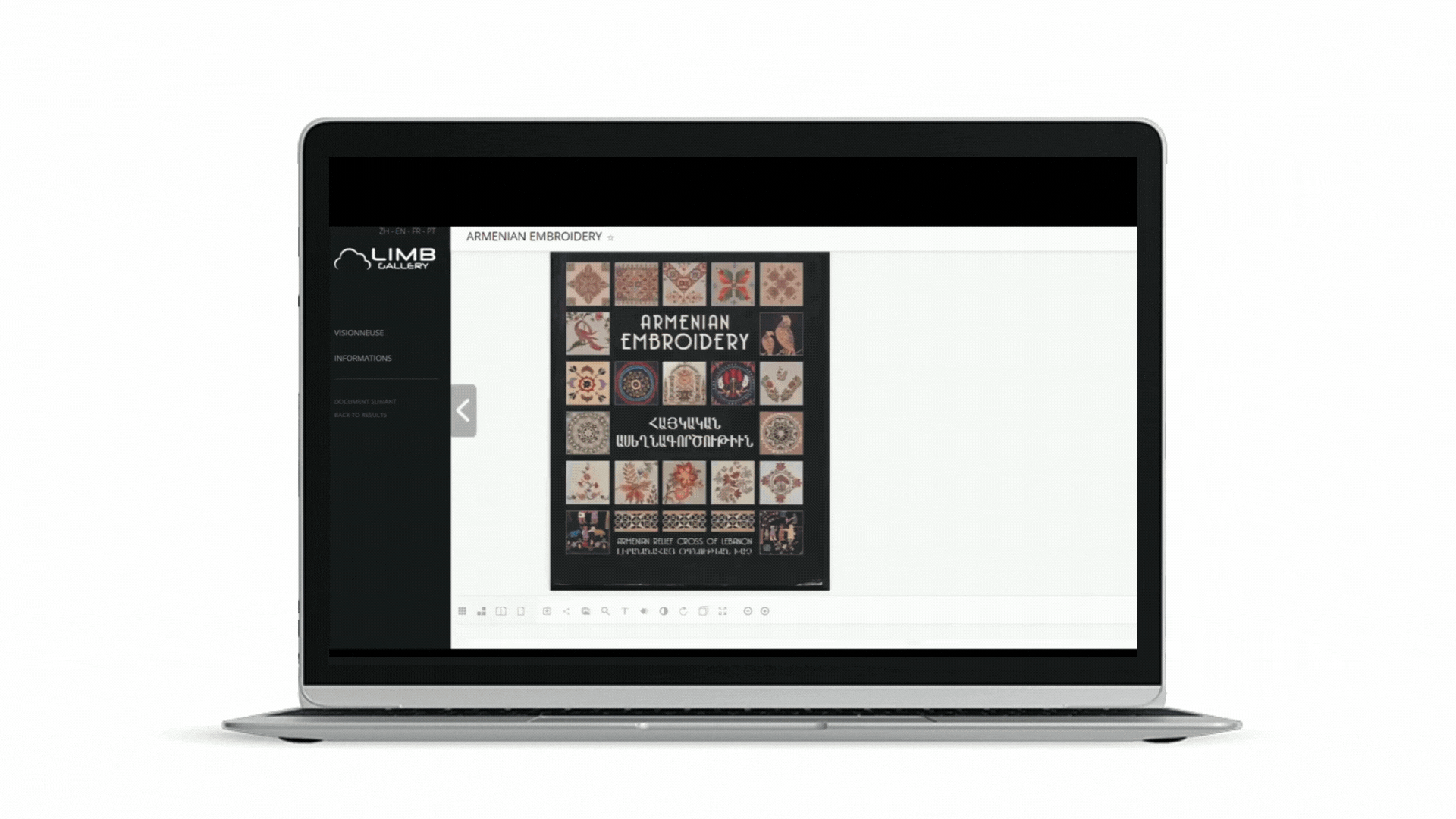 Publish
your content, metadata and multimedia files on LIMB Gallery, your digital library.
The workflow can be customized by the supervisor for each post-scanning project by creating templates for all future jobs, enabling faster and more consistent processing.
NB: Compatible with METS, ALTO, DC, MODS, MARC, XML metadata standards.
LIMB GALLERY
Tailor-made web tools to promote and reveal the value of your collections online
LIMB Maestro
Software for workflow supervision: scanning, image processing, publishing, and archiving
LIMB CAPTURE
Scanning software for all i2S scanners