Software for workflow supervision: scanning, image processing, publishing, and archiving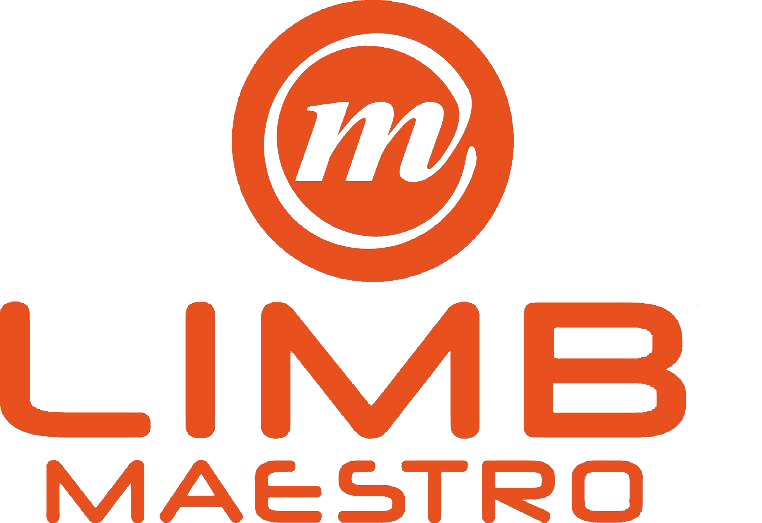 Workflow creation and customization
Efficiently plan, prioritize, and optimize digitization projects
LIMB Maestro works as a supervisor with Processing and Gallery. The software acts at every stage of the process, so you can build and share your collections. With its focus on time savings and productivity, LIMB Maestro helps you design your digitization process, plan tasks, ensure communication and control all your projects.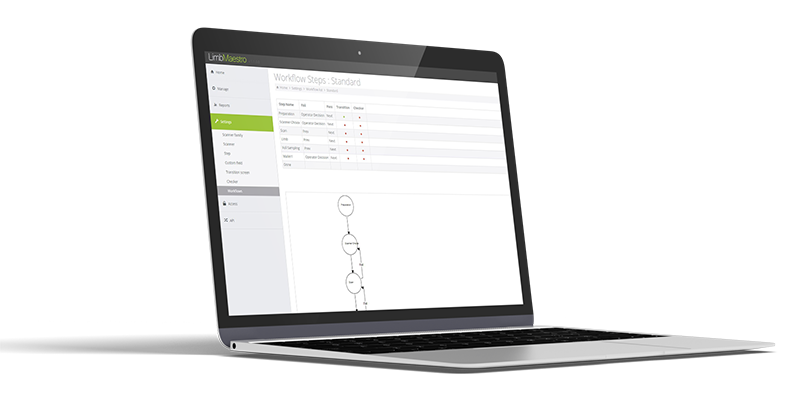 The typical workflow covers the entire document scanning process, including steps such as logistics, document preparation, scanning, processing, quality control and delivery. For each stage, the user defines the conditions, success or failure actions, and operator transition screens.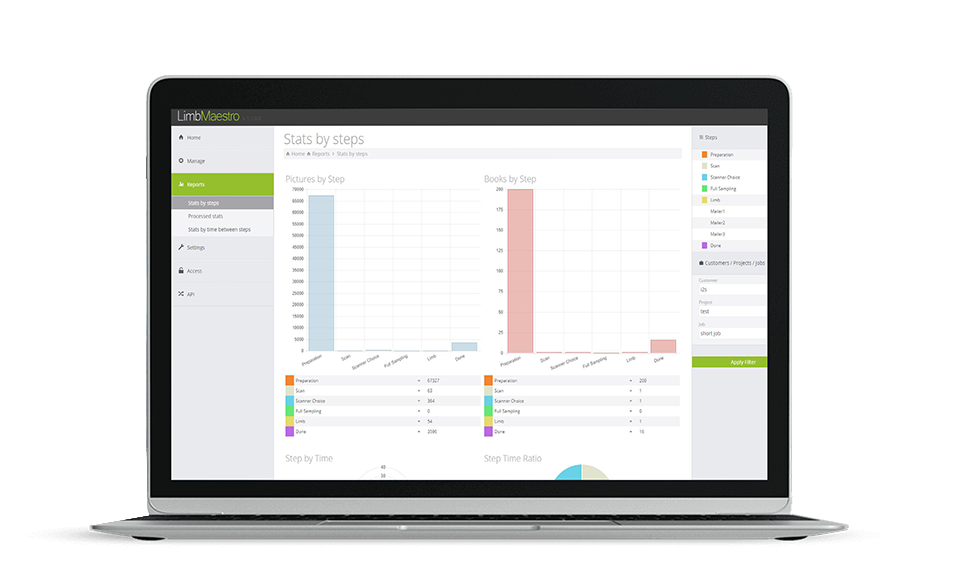 Each document is assigned a barcode number, which is used throughout the process. By scanning the barcode, each user can see the status of the scan at any time: job history, list of tasks and remaining priorities. Each operator can also leave instructions on the transition screens to share information with other operators.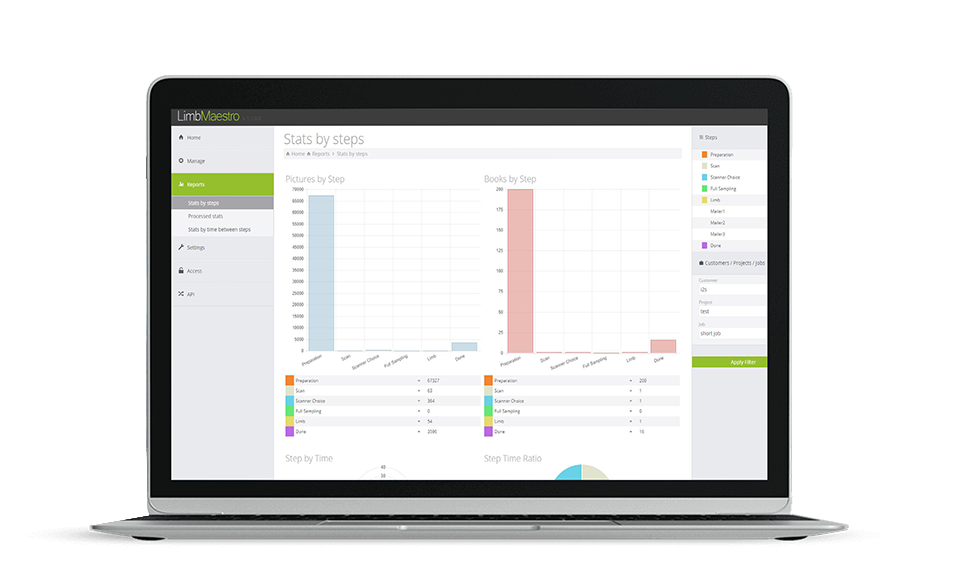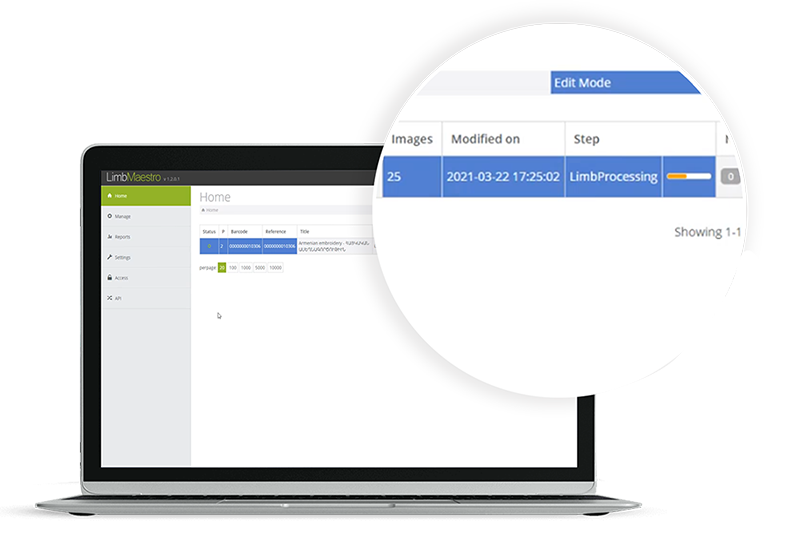 Automatic, real-time generation of activity reports and statistics. LIMB Maestro enables you to measure productivity, detect any schedule delays, and anticipate job delivery, such as project progress, documents remaining to be processed by stage, and statistics by user or scanner range.
LIMB GALLERY
Tailor-made web tools to promote and reveal the value of your collections online
LIMB PROCESSING
Post-digitisation software for processing, enhancing and converting digital cultural heritage
LIMB CAPTURE
Scanning software for all i2S scanners